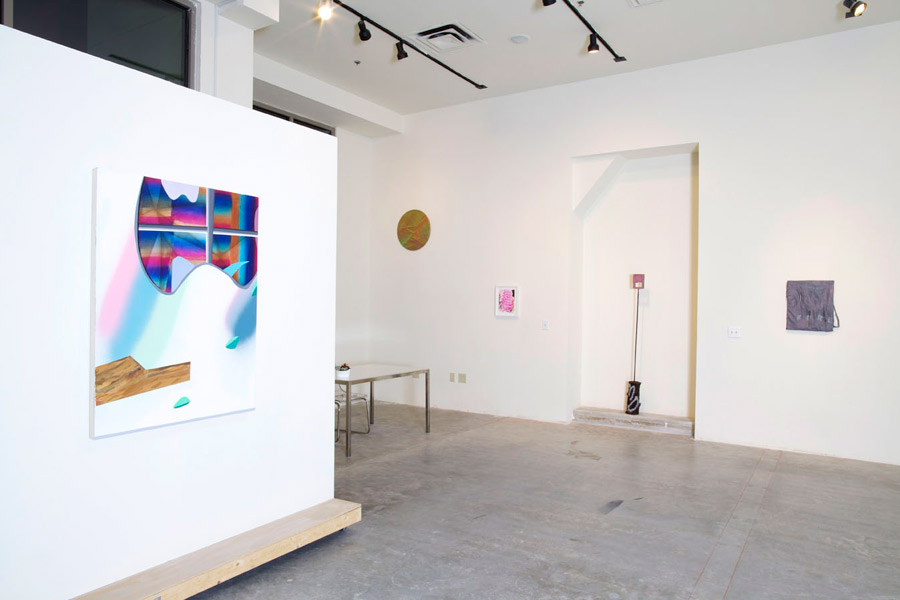 Review by Daniel A. Weiskopf
Published May 11, 2014
This exhibition, curated by Craig Drennen, features four painters who reconceive abstraction's relationship to the structure of the pictorial plane. Here the surface appears as a flattened spatial arena, a digital transparent layer, a supporting material structure, and finally as an obstacle to be overcome.
link to review...
Review by Eric Hancock
Published May 15, 2014
The exhibition "Staring at the Sun" addresses the "death" and redemption of contemporary painting with a diverse selection of works by artists who use abstraction in interesting and invigorating ways. Curated by artist and Georgia State University professor Craig Drennen, the show borrows its title from a 2004 song of the same name by the smart indie band TV on the Radio.
link to review...
Creative Loafing
Published April 14, 2014
On April 26, Saltworks Gallery will open a group exhibition in the Westside's White Provisions Building. Curated by Craig Drennen, Staring at the Sun brings together four emerging artists, Jane Fox Hipple, Eleanor Aldrich, Lauren Silva and Bonnie Maygarden and their different views on abstraction - all showing in Atlanta for the first time.
link to interview...